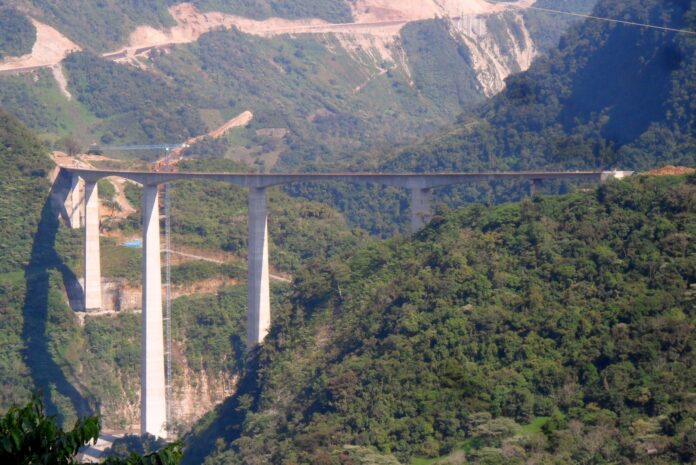 Inaugurated in Puebla in 2012, the San Marcos Bridge rises to a height of 225 meters, ranking as one of the highest internationally.
Crossing the Sierra Madre Oriental, between the states of Puebla and Veracruz, the San Marcos Bridge, also known as the San Marcos Viaduct or Engineer Gilberto Borja Navarrete Bridge, rises imposingly on the horizon, over the river of the same name.
Importance of the San Marcos Bridge
This colossal work of concrete and steel allows the interconnection between Mexico City and the Gulf of Mexico through the Mexico-Tuxpan Highway. In addition, with its 840 meters in length, it joins the towns of Nuevo Necaxa and Villa Ávila Camacho, in the Puebla municipality of Xicotepec.
Likewise, it was built by the Spanish company FCC Construcción and the Mexican ICA, with an estimated cost of eight billion pesos and some 2,700 people worked on the project.
Moreover, it is considered one of the highest bridges in Mexico and is among the 50 highest bridges in the world. The work was inaugurated in 2012 but was not completed until 2013.
A work of sophisticated engineering
The construction of the bridge presented innumerable challenges, the first being the difficulty of access, since practically to start the work an area of great orographic difficulty had to be crossed in the Sierra Madre Oriental, which required the construction of six twin tunnels, 22 structures , 12 bridges and ten vehicle crossings for the population.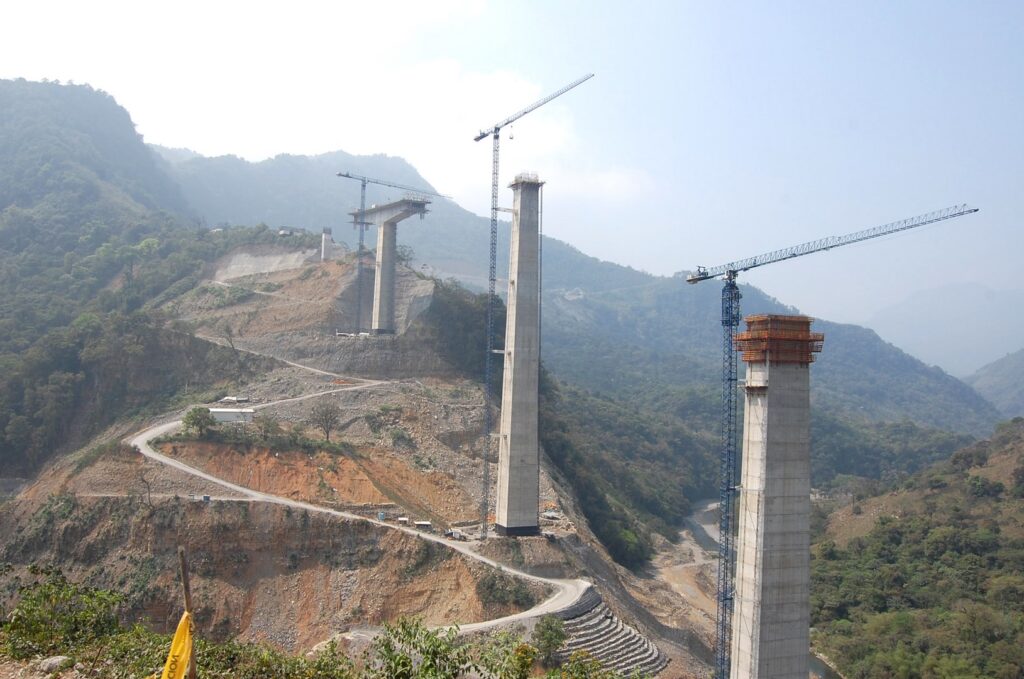 Secondly, it is said that for its construction more than 26 million cubic meters of dirt and stone had to be removed, enough to fill the Omnilife soccer stadium in Guadalajara 35 times.
In addition, according to the engineer Antonio Ortiz Miranda, who at that time was the bridge's construction manager, to build all the piers that support the bridge, a casting system was required where 6,000 m2 of concrete were poured.
And as if that were not enough, avoiding the crossing of the San Marcos River required the construction of a perimeter border with material extracted from the river to make a work platform, as well as a temporary steel bridge.
Finally, the design of the project required, among many other things, wind tests carried out in Denmark with a scale model of pier number 4, the highest in Mexico, which reaches a height of 225 meters.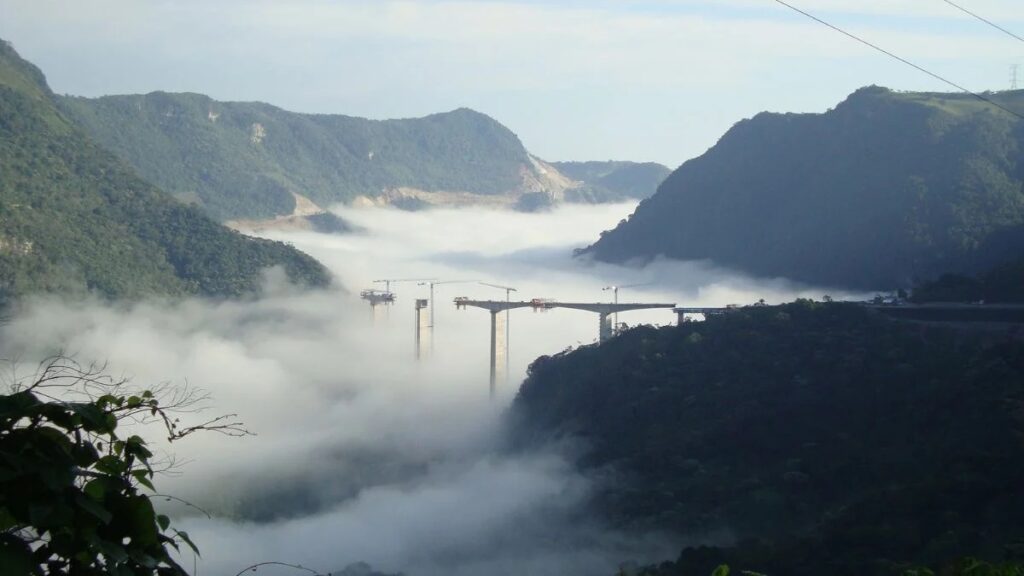 Currently, the four lanes of the San Marcos Bridge are estimated to have more than ten thousand vehicles a day.
Source: Mexico Desconocido