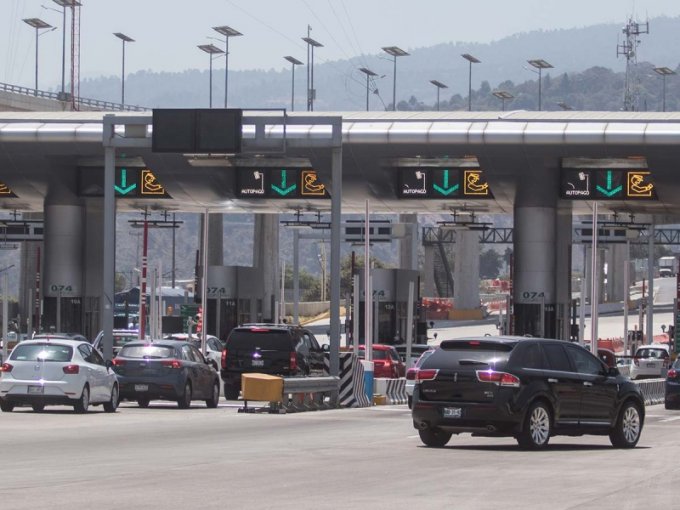 As of this Monday, March 6, the Mexico-Puebla and Tehuacán-Oaxaca highways, as well as those belonging to FONADIN, present an increase of 7.82%.
Through a statement, the Ministry of Infrastructure, Communications and Transportation (SICT) announced that as of this Monday, March 6, 2023, the 7.82 percent increase will be applied to the toll cost of the highways concessioned to the National Infrastructure Fund (FONADIN). Among them are the Mexico-Puebla highway and the Tehuacán-Oaxaca highway, which from the early hours of today already handle a rate of 198 and 272 pesos respectively for private cars; This has been reported by motorists through social networks.
The agency reported that this increase occurs after two years of not presenting an increase, despite the fact that FONADIN requested a 15% increase according to inflation for 2021 and 2022.
Due to the above, on the Mexico-Puebla highway, the toll for motorcycles will be 99 pesos and 408 pesos for buses, including the sections Mexico-San Martín Texmelucan and San Martín Texmelucan-Puebla.
Meanwhile, on the Tehuacán-Oaxaca highway, 135 will be charged for motorcycles and 585 for buses, and includes the Cuacnopalan-Tehuacán and Tehuacán-Miahuatlán sections, as well as the other six that the highway includes.
Other highways that present adjustments in their quotas are the Acatzingo-Ciudad Mendoza highway, which now has a cost of 40 pesos for motorcycles, 81 pesos for private cars and 165 pesos for buses, in its sections Esperanza-Ciudad Mendoza, Acatzingo-Mendoza City and Acatzingo-Esperanza.
The Puebla-Amozoc highway also modified its tariff in its Puebla-Amozoc, Puebla-Acatzingo and Puebla-Ent. Amozoc III, since it is now at 78 pesos for motorcycles, 156 pesos for cars and 341 pesos for buses.
Source: Azteca Puebla