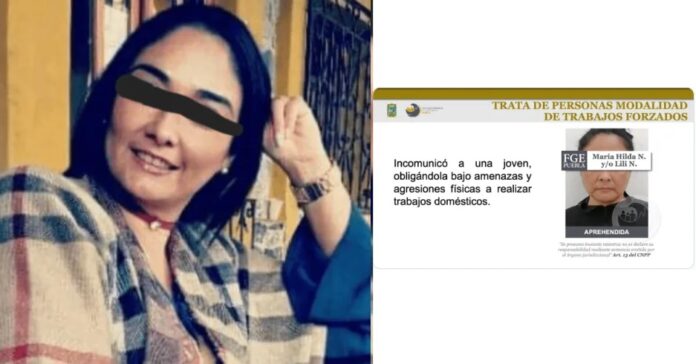 María Hilda "N", who was Miss Puebla in 1991, was arrested for the crime of human trafficking in the form of forced labor against several indigenous women.
"The Puebla Prosecutor's Office apprehended and filed charges against María Hilda N. and/or Lili N., for human trafficking in the hypothesis of forced labor, a crime that occurred in the San Manuel neighborhood of the city of Puebla. She remains in preventive detention".
According to the authorities, the arrest occurred after a complaint by one of the victims who managed to escape.
According to the testimony of the victim, identified as Teresa, in 2019, when she was 16 years old, she was contacted by Hilda, who offered her a job in her house. Although Hilda promised a good salary, as well as a roof to live in, sometime later the mistreatment began. Hitting her, leaving her without eating or burning her were some of the "punishments" she had.
"She left me without food, there was no pay and there were even death threats in case she denounced her," the victim told the authorities.
The woman managed to escape after 2 years and 10 months of being Hilda's slave.
The Red de Formadoras Kualinemilis A.C. association announced that Teresa was not the only victim, as there are two other complaints for the same crime.
Although Hilda was detained on March 9, the authorities had released her on the grounds that her detention was carried out irregularly. However, days later her capture was achieved again.
Source: Yahoo News