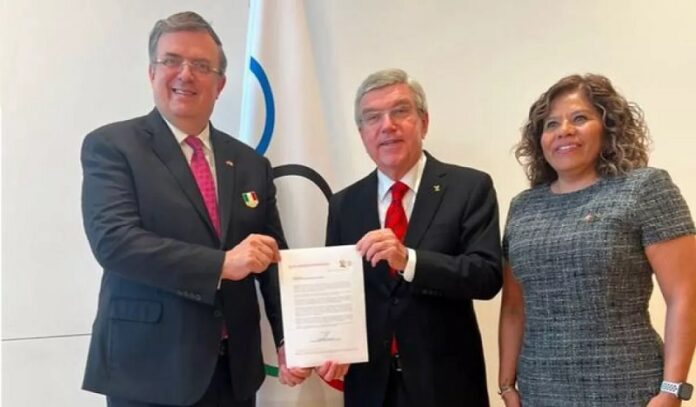 Mexico wants to host the Summer Olympics in 2036 or 2040. Foreign Minister Marcelo Ebrard and the head of the Mexican Olympic Committee, Mari-José Alcala, have presented IOC President Thomas Bach with a declaration of intent in Lausanne.
According to the International Olympic Committee, it is already in talks with about ten countries about hosting the 2036 Games, including Egypt, Great Britain, India, and South Korea.
The Summer Games of 2036 are the next to be determined. The 2024 Summer Games will be held in Paris. Four years later, Los Angeles, in 2032, hosted Brisbane in Australia.
According to the Declaration of Intent, Mexico has the necessary sports and tourism infrastructure in various cities and regions to host the Olympic Games. The Latin American country had already hosted the Summer Games in 1968. Along with the USA and Canada, Mexico is also one of the host countries for the next World Cup in 2026.
It has not yet been decided whether there will be a German bid for the Olympics. The German Olympic Sports Confederation has begun a strategic process for candidacy for the Summer or Winter Games. The Winter Games could start in 2034 or 2038 and the Summer Games in 2036 or 2040.
Source: Expansión