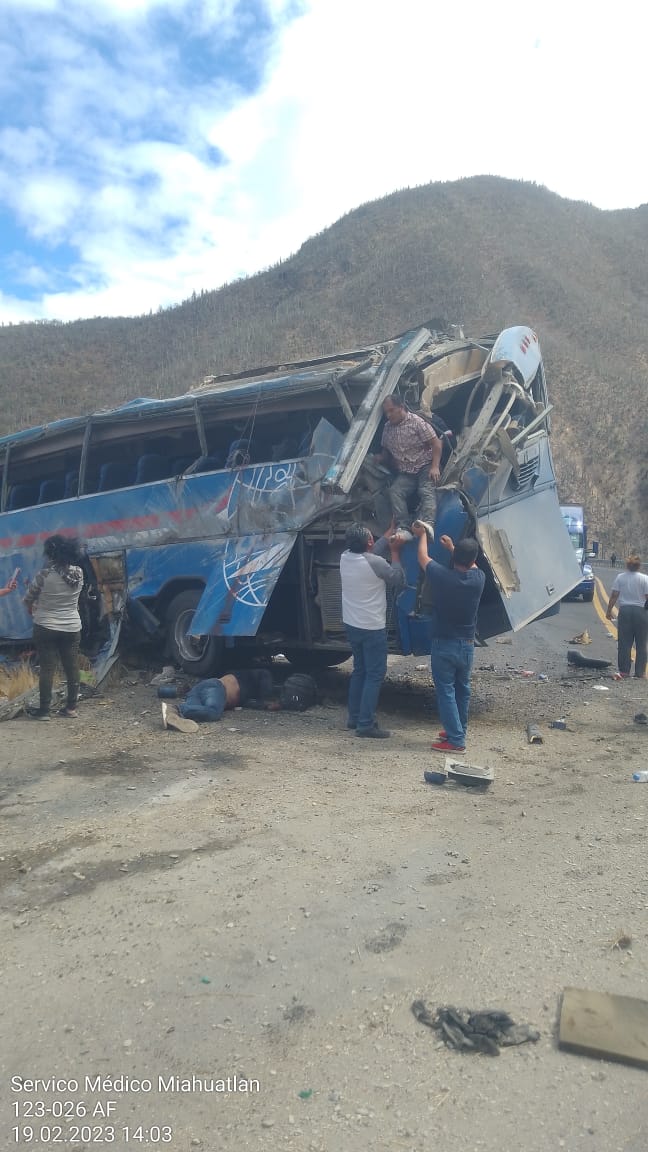 OAXACA, Oax. February 19, 2023.- A preliminary balance of 15 people dead and more than 30 injured is the count of the crash of a bus carrying migrants.
The authorities confirmed the fact, without specifying the final balance of the accident.
Federal Roads and Bridges (CAPUFE) personnel assisted the people who were injured and requested reinforcement from relief corporations.
Traffic on the Oaxaca-Puebla highway was not suspended, but the section maintains an alert for work in the area.
Some of the people are of Colombian nationality and from other countries, a count that is also being carried out.
The bus intended to get to the US-Mexico border to take this group of people whose immigration status is also unknown.
The crash occurred on the Oaxaca-Puebla highway, in front of the tollbooth in Miahuatlán.
The wounded are being transferred to hospitals in Puebla and Oaxaca.
Source: Quadratin