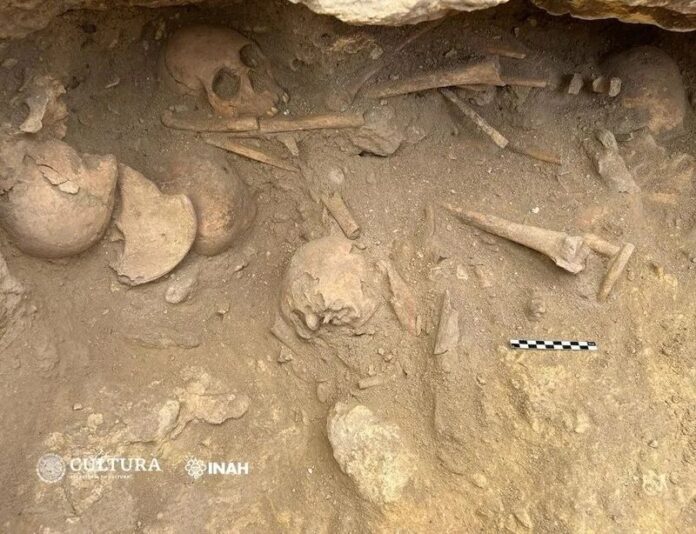 San Juan Ixcaquixtla is a small municipality in the south of Puebla, dedicated to agriculture and commerce with only 6,922 inhabitants. In this region, specialists from the National Institute of Anthropology and History (INAH) carried out the exploration of a tomb of Mixtec-Zapotec tradition that remained intact for more than 1,500 years, protecting the secrets of a rite of worship to the ancestors, celebrated presumably by a lineage of merchant-warriors.
It is a funerary context that remained hidden under one of the streets in the first square of the town, but when urbanization work was carried out, the vestiges were found. An archeology and physical anthropology team was commissioned to follow up on the discovery.
So, since the end of September 2023, a group of specialists coordinated by archaeologist Alberto Diez-Barroso Repizo, have been talking about an impressive archaeological site where the largest of the mounds were located in what is now the center of the municipal seat."
These comments reinforce the investigations of 2004, when Tomb 1 was recorded, made up of three chambers and an extraordinary mural painting; and a decade ago, in September 2013, one more was located on a side street to the municipal market.
With the newly discovered tomb, there would be three funerary complexes found in the heart of San Juan Ixcaquixtla. Finding this tomb, unaltered will provide greater knowledge about the funerary paraphernalia in what was the pre-Hispanic settlement.
Source: Ambas Manos