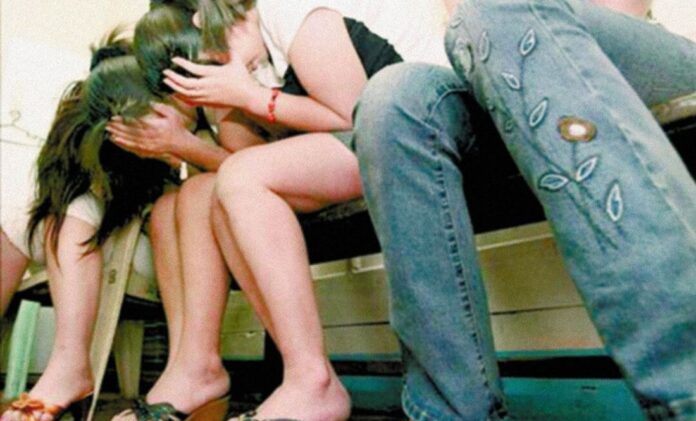 Brigada Callera surveyed 15,000 workers from across the country, among whom 67% were trafficked for sexual purposes.
The Street Brigade to Support Women "Elisa Martínez" documented that Puebla, Tlaxcala, Veracruz, Chiapas and Oaxaca are the entities that have the most victims of trafficking for sexual purposes.
Within the framework of the International Day Against Sexual Exploitation and Trafficking of Women, Girls and Boys, the organization that works for the recognition of the rights of sex work as a dignified work, surveyed 15 thousand workers from all over the country, of which, 67 percent were trafficked for sexual purposes and, the majority, come from said entities.
Elvira Madrid, president of the Brigade, warned that among this last percentage of people surveyed, the victims were hooked with job promises, robbed, drugged to be taken from their places of origin or deceived with the use of social networks.
Of the total number of sex workers who participated in the survey, 75% expressed that they started working when they were between 15 and 19 years old and 85% of them currently work to support their children or parents without anyone taking their money.
Among the 15 thousand women, 98.6% revealed that they have been victims of police violence in operations against human trafficking.
77% considered that if they had the opportunity for a good, well-paid job, they would earn their living in another way.
Regarding the situations that cause child sexual exploitation, Elvira Madrid explained that the circumstances that makes this crime to increase are poverty, domestic violence, abduction, migration from countryside to city and international migration.
The people who most subject women and girls to being exploited for sexual purposes are their parents, partners, networks of traffickers and organized crime.
The study carried out by the organization points out that the places where victims of exploitation are most often hooked are places of extreme poverty such as their communities of origin, bus stations, dances, nightclubs, grocery stores, among others.
Finally, the Women's Support Street Brigade explained that the forms of recruitment are the deception of a life as a couple and the promise of a job.
Source: El Universal