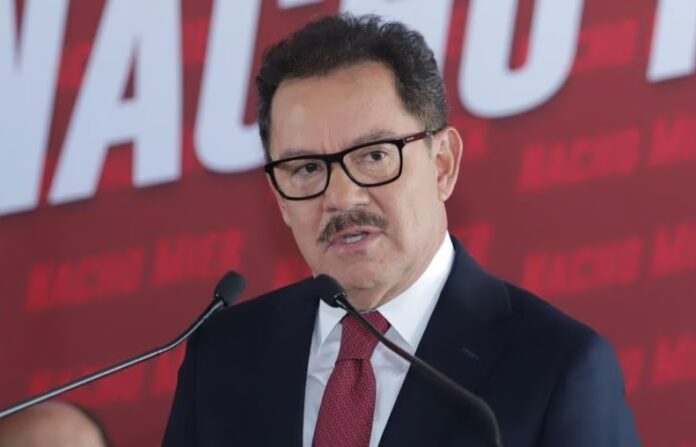 He recognizes that there is no small rival and that the opposition has strength in the state capital.
The federal representative and gubernatorial candidate for the National Regeneration Movement (Morena) party in the state of Puebla, Ignacio Mier Velazco, said he was confident in his structure and project.
In this regard, he pointed out that he sees the surveys not as a propaganda exercise but as a tool to measure possibilities and be respectful of rivals and also of those who follow his project.
For this reason, he said he was confident of being one of the six chosen for Morena's internal race, winning it and competing in 2024.
Regarding the internal process that is being experienced in Morena, he reiterated that in accordance with the call he will not renounce the coordination of the Morena deputies, among other things, because there are pending issues such as the 2024 budget.
Although he recognized Morena's strength in Puebla, Mier Velazco also admitted the work of the opposition parties that will be reflected in a fight for the majority of votes and that there is no small rival.ADVERTISING
As an example, he gave the metropolitan area, in which he recognized that currently, the competition occupies the mayor's offices with the exception of municipalities such as Amozoc, San Martín Texmelucan, and Atlixco.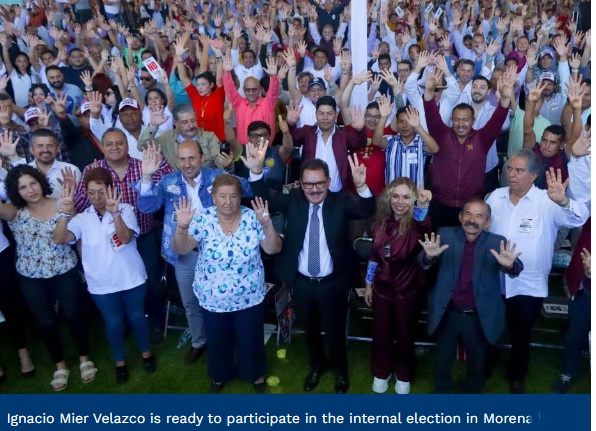 Ignacio Mier Velazco guarantees to consolidate the 4T in view of the internal survey in Morena
---
Regarding governance in Puebla, Ignacio Mier Velazco highlighted the lack of stability that the entity has had previously as a situation to consider.
This, with an exceptionally short government to balance the federal elections, after the death of Martha Erika Alonso Hidalgo and former governor Miguel Barbosa Huerta.
Regarding the needs of the state, he recognized the issue of security as a priority and he highlighted positive examples of governments even from parties other than Morena.
He explained that it is an issue that he has focused on for years, that he had the experience of reforms in the Congress of the Union, and that local forces and communication between municipalities must be strengthened.
Source: El Universal
---