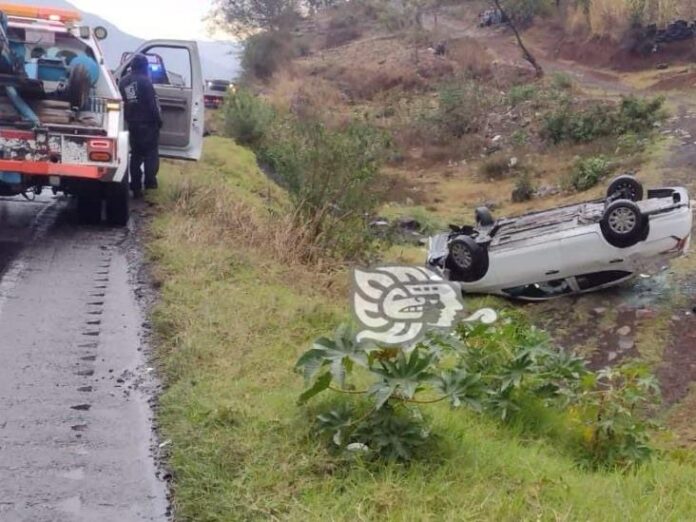 The accidents did not leave people injured, only material damage
The excessive speed combined with the wet floor from the rain that occurred this Friday and the lack of skill and caution of the drivers left three accidents in different sections of the 150D Orizaba-Puebla highway.
Fortunately, no injuries or deaths were reported, only considerable material damage.
It is known that the first accident occurred in the Vicente Guerrero incorporation body, which connects the 2100 expressway with Río Blanco. A red Nissan Platina private vehicle skidded, collided with the bridge, and was left trapped on the entrance body located at kilometer 267.
The second accident occurred at kilometer 251 of the ascent lane of the Ciudad Mendoza-Maltrata highway section, after the driver of a white excursion bus lost control and overturned on the side of the expressway.
The third accident occurred at kilometer 261 of the Nogales-Ciudad Mendoza highway section, meters before reaching the La Choza bypass. The driver of a state license plate TXA-360-A Nissan Versa lost control and fell into a drop, leaving the tires in midair.
Officials from the National Guard road division attended the accidents, as well as paramedics from CAPUFE, who confirmed that there were no people injured or deceased, only material damage.
Subsequently, they asked the crane personnel to start with the corresponding maneuvers to tow the units to the impound for the demarcation of responsibilities.
Source: Imagen del Golfo