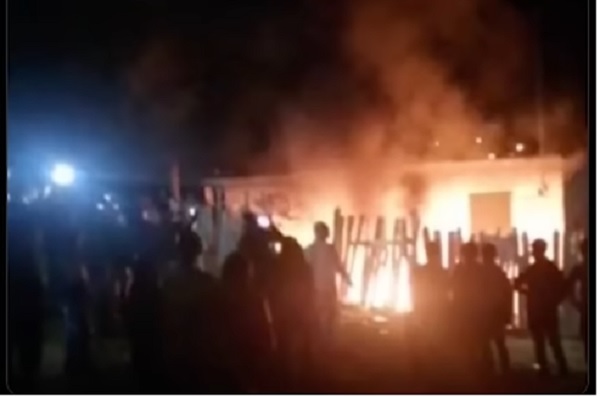 Daniel Picazo, a lawyer who collaborated in the Mexican Congress, who liked to travel and had only gone to the municipality of Huauchinango, Puebla as a tourist was lynched and burned alive by an angry mob.
On Friday, June 10th, residents of the community of Papatlazolco, belonging to the municipality of Huauchinango, lynched and burned alive a man, whom they mistakenly identified as a kidnapper.
The victim of the lynching was a young lawyer from Mexico City, only 31 years of age identified as Daniel Picazo.
Through Facebook, Daniel Picazo's sister shared a few lines:
« I chose my favorite photo to say goodbye to you, finding out how they took your life causes me the greatest revulsion towards the people who unfairly did it without knowing that you were a professional, an avid traveler who knew how to enjoy life, with a bright future. Fly high my Dany, I trust that God will do justice to all those people who cut your wings… just for being at the wrong place at the wrong time. You enjoyed your short life as you liked best, rest in peace Daniel Picazo ».

On the night of Friday, June 10, after 11:00 p.m., a rumor spread in the town of Papatlazolco about the alleged attempt to kidnap a minor, so they held a man and beat him, then sprayed him with gasoline and burned him alive.
Agents of the municipal and state police, as well as paramedics from the Red Cross, came to the site, but they could do nothing for the man because the residents of Papatlazolco did not allow them to pass, and when they finally managed to help the victim, he no longer had vital signs.
Some residents stated that there was fear among the community, after an audio circulated through WhatsApp for days allegedly alerting families to take care of their children since there were unknown persons in town with the intention of kidnapping their children.
Source: El Universal