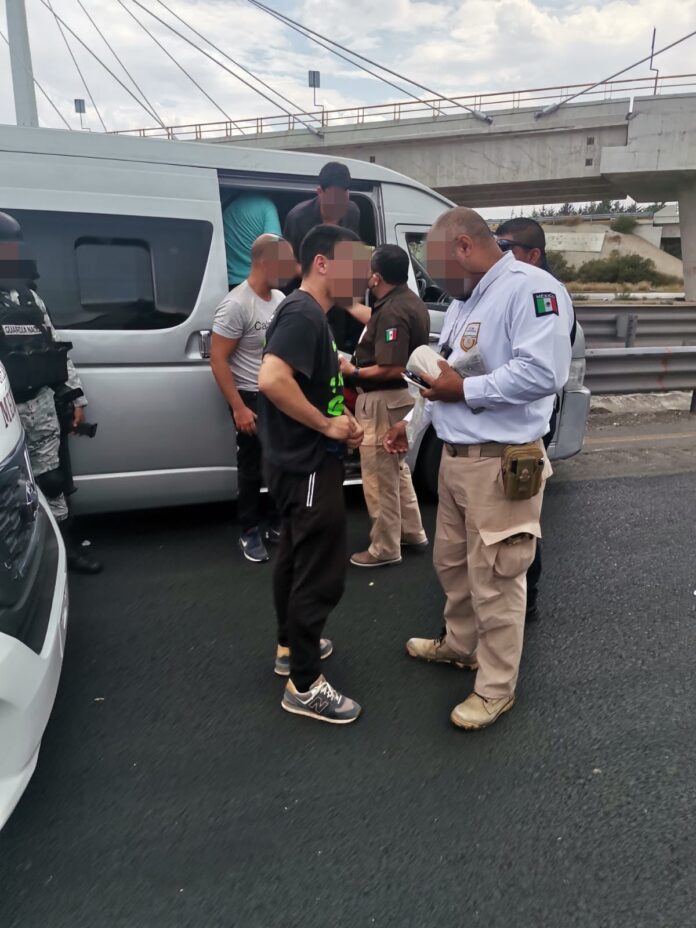 19 Mexican nationals are arrested and made available to the competent authorities for the probable crime of human trafficking
Federal agents from the National Migration Institute (INM) of the Ministry of the Interior detain 330 people of various nationalities on the Puebla-Orizaba highway, a fact that can be described as historic in at least the last three years.
Of these, 108 are of Cuban nationality, 14 Ecuadorian, 55 Salvadoran, 44 Nicaraguan, 36 Guatemalan and 73 Honduran.
All the people illegally in the national territory traveled in 11 vans and two private cars on said highway.
Its location derived from the intelligence work in which elements of the INM and the National Guard (GN), as well as the state police, intervened.
Likewise, in this action, 19 people of Mexican nationality and 13 vehicles in which they were traveling were made available, for the probable crime of human trafficking, for the corresponding purposes before the Attorney General of the Republic (FGR).
The INM thus endorses its commitment to safe, orderly, and regular migration, with full respect and safeguarding the rights of people in the context of mobility in Mexico.