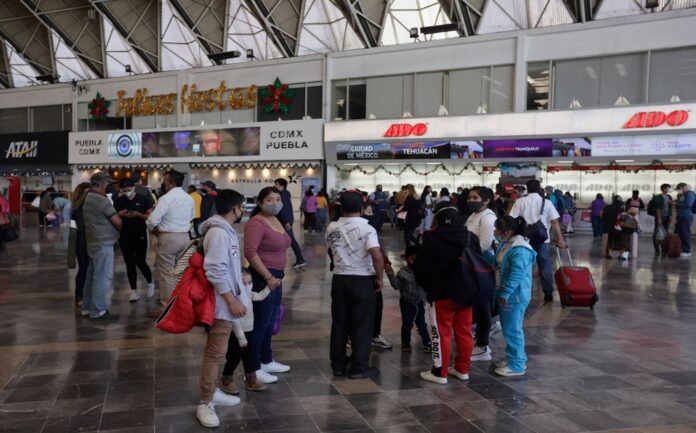 The trip began at 2:40 p.m. and concluded at approximately 10:30 p.m
Last Sunday, January 2, a group of people were preparing to travel to Mexico City, having as their starting point the municipality of Huauchinango, in the Sierra Norte de Puebla, however, they did not count on the bus driver not knew the route and therefore took longer than expected to reach their destination.
Bus misses from Puebla to CdMx and travels 7 hours ago | Special
According to some reports that users published through social networks, the driver responsible for the transport bus did not know which road to take to be able to leave Puebla and it took just over two hours since the trip began in the Puebla municipality for the passengers realized that they were still in the same place.
At the time of supporting the driver with the correct direction to leave for CDMX, they did not expect that there would be a large vehicular load when entering the city at the end of the holidays, a situation that made the trip conclude four hours later. expected by users due to the traffic that was generated.
Affected users shared ticket tickets | Special
In social networks, the affected users shared the tickets of the tickets and that is how the name of the operator was known, who started the tour at 2:40 p.m. and which concluded at approximately 10:30 p.m., resulting in 7 hours of travel. Fortunately, the driver was able to reach his terminal and the users arrived safely at their destination, although a bit late.
Source: