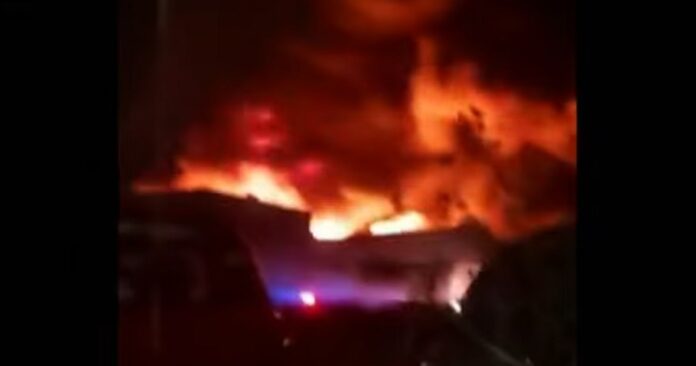 An industrial waste fire mobilized emergency agencies on Monday, January 10th, in the municipality of Cuautlancingo, Puebla; which shortly after was controlled and no injuries were reported.
According to police sources, it is known that at 10 p.m. on Monday, help was requested due to a fire in a recycling plant in Rio Atoyac street, number 30 D.
For this reason, agents of the State Fire Department were sent to the point who, upon arrival, confirmed that industrial waste was being burned in a warehouse measuring 30 by 80 meters.
With pressurized water after a couple of hours, the firefighters managed to control and smother the flames, and during the rest of the morning did they carry out the debris removal work to leave the site without major risks.
Source: OEM