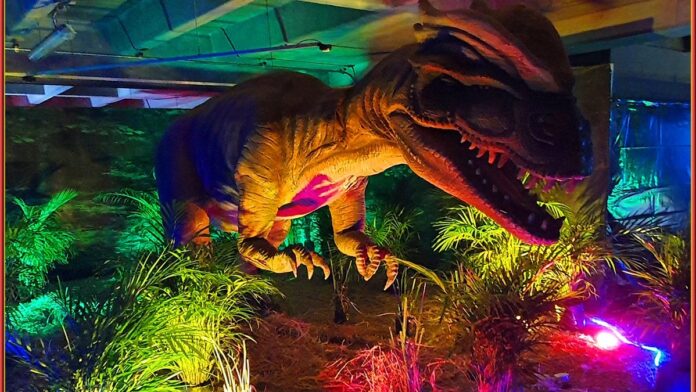 Go visit a new and incredible experience with the world of Animatronics Dinosaurs that comes to Puebla. Here we tell you the date, venue and costs.
Animatronics Dinosaurs returns to the city completely renewed and full of surprises for all Puebla families.
On this new guided tour, visitors will be able to admire 24 life-size dinosaurs, accompanied by a sensational light show.
The place with 3,500 meters of exhibition will allow you to explore the museum area. In addition, different spaces will be opened to participate in interactive workshops and other exciting activities.
With Animatronics Dinosaurs, you can learn, play and explore in an environment that will transport you to the prehistoric era. Simply, an unforgettable experience for people of all ages.
If you are ready to experience this incredible tour, we will tell you about the dates, venue and costs so you don't miss it.
Starting November 3, Puebla becomes the epicenter of the most incredible dinosaur exhibition in Latin America.
Animatronics Dinosaurs will be at the Triángulo Las Ánimas Shopping Center, located at Circuito Juan Pablo II #3515 in the Las Ánimas neighborhood.
So, visiting hours are Monday to Sunday from 10:00 a.m. to 9:00 p.m. People will be able to access it by paying a recovery fee of 180 pesos for adults and 140 pesos for girls and boys.
For its part, the charge for school groups is 120 pesos for 20 people or more and the visit must be scheduled well in advance.
Meanwhile, children under 3 years old and people with disabilities have the right to free access.
Access can be obtained at the venue's box office or through the TicketOne system on its official website. Also, you can call 2201890484 to clarify questions or receive more information.
Source: Ambas Manos