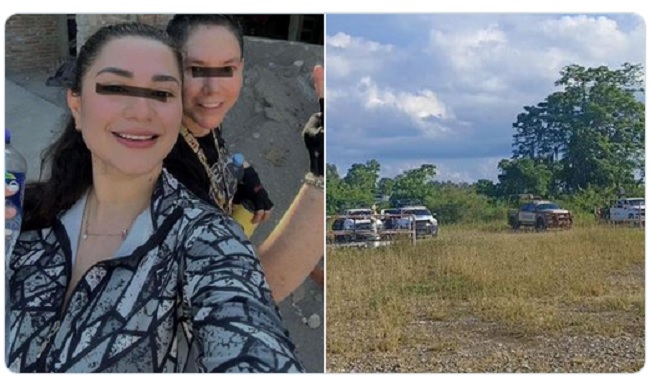 The dead bodies of the doctor and her niece were located on a vacant lot in Jesús Carranza.
Dr. Ruth Alamilla, dedicated to treating diabetes conditions, was kidnapped along with her daughter in the vicinity of a gym in Plan de Ayala, in the Municipality of Tihuatlán, north of Veracruz; Both were found dead in Jesús Carranza, Puebla.
The deprivation of liberty occurred outside the Invictus Gym, located on Mexican Army Avenue, where two white double-cab vans arrived manned by armed men who without saying a word took them away.
A search operation was immediately deployed, which extended to the neighboring state of Puebla, to find the whereabouts of the doctor, who was the municipal health director of the City Council, where she was kidnapped, along with her family member.
Security elements located two female corpses, tied hands and feet, inside PEMEX platform 767, located in the town of Lindero, Puebla. Both had gunshot wounds and were wearing sports clothing.
🔴En pozo de #PEMEX en Venustiano Carranza, #Puebla, fueron encontrados los cuerpos de la doctora Ruth Alamilla Olguín y su sobrina Margarita Alamilla, en Tihuatlán, al norte de #Veracruz https://t.co/jDloJ48cz6 pic.twitter.com/V5qQGdFOoN

— La Silla Rota (@lasillarota) September 21, 2023
Source: Reforma
---