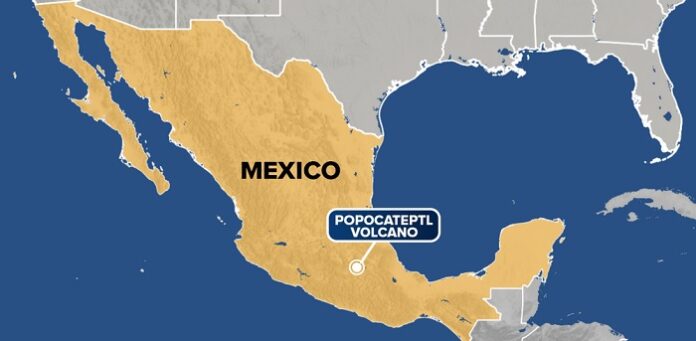 MEXICO CITY, Mexico – Recently released video of Popocatépetl, one of the most active volcanoes in Mexico, shows the volcano erupting twice early Wednesday morning.
Footage recorded on Wednesday, May 10th, at 1:52 a.m. local time captured views of Popocatépetl spewing glowing lava high into the air before falling back onto the ground.
The sound of the nighttime eruption was similar to that of a firecracker – a loud pop followed by a multitude of crackling noises, which can be heard in the looped video of the eruption.
Popocatépetl then erupted again at 3:16 a.m., according to the National Civil and Protection Service (CENAPRED). This eruption is not part of the video recording.
The agency warned residents of continuous emissions of volcanic gases and ash, which were blowing in a southeast direction.
Officials also urged residents to refrain from ascending to the volcano's crater, given the possibility of explosions, and to move away from the bottom of ravines in case of mud and debris flows.
Located about 44 miles southeast of Mexico City, Popocatépetl is the second-highest volcano in North America, according to the Smithsonian's Global Volcanism Program.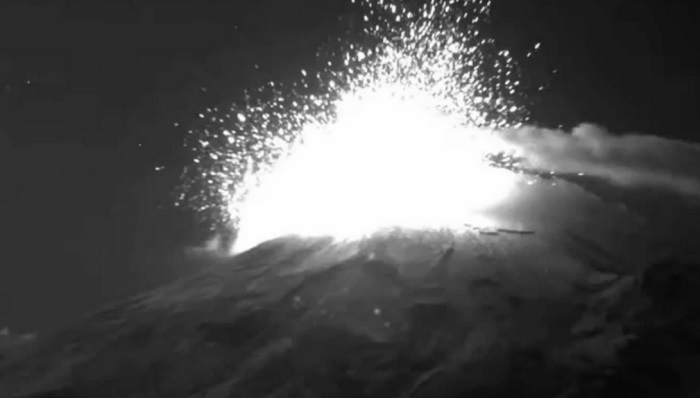 The volcano is one of the most active in Mexico, and it has been erupting since 2005, NASA said. Satellite imagery from April 14 and May 2 capture views of the volcano pumping out plumes of smoke.
The Smithsonian noted that the volcano's name, "Popocatépetl," is the Aztec word for "Smoking Mountain".
Source: National Civil and Protection Service (CENAPRED)
---