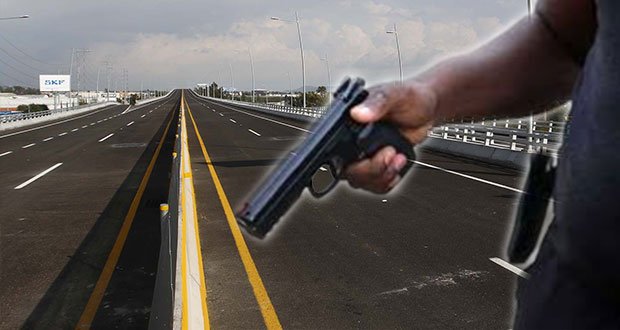 Through social networks, a user warned about assaults on motorists in Mexico-Puebla, before reaching Río Frío; The modus operandi is to puncture the tires of the vehicles so that, when they stop, the thieves take their belongings from their victims at gunpoint.
According to the Twitter user, "@carmenaceae", the events happened around 3 in the afternoon, although she did not specify the day, she stressed that it happened during this vacation period, in the section passing San Martín, before Río Frío, after the thieves threw something on the road to puncture the tires, then, when the crew got out to change them, the assailants arrived, who threatened them with firearms.
In the "thread" created on the social network, he explained that they were not the only ones to be robbed in this way, because "in the short time that happened to us, at least two trailers, and another 3 cars were already there bordered as well. We saw how they assaulted two others less than 100 meters from where we were."
He also pointed out that a state police patrol approached the scene of the assault, for which the victims signaled for it to stop, however, "it continued straight ahead," despite the fact that it was impossible for them not to see us and stop to help, for which he criticized the actions of these authorities, since the assault took place on one of the busiest highways and in a serial assault, "with total impunity."
Given the situation, the user recommended to motorists traveling on that road that, if a tire is punctured by a suspicious object, not to stop immediately, but to go as far as possible to stop to fix it.
Also, take out cards and identifications, as well as some money from the wallets, in case the criminals follow them and they have to hand them over; also always carry a spare tire and learn how to do it.
Source: angulo7.com.mx