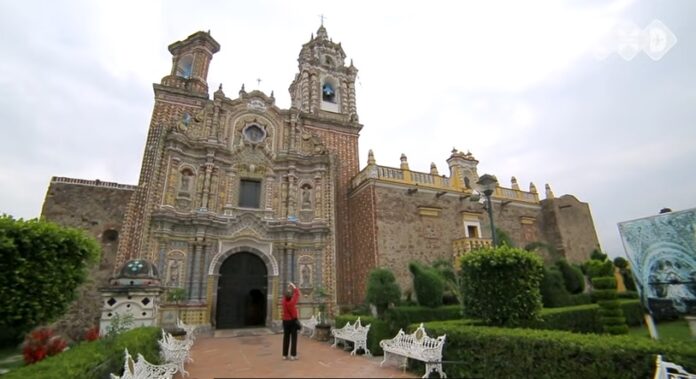 Puebla state, where the Cholula pueblo magico is located, feels like its own country. Poblanos, as the locals are known, have their own foods, slang and customs from the rest of Mexico — and in fact, Puebla is considered a foodie capital of Mexico, along with Oaxaca.
If the name Cholula rings a bell, that's because Cholula hot sauce is named in homage to this 2,500-year-old Colonial town. While this particular hot sauce isn't a part of traditional Poblano cuisine, do make sure to try cemitas (large sandwiches), and mole poblano (Puebla mole).
Located only about 30 minutes from the capital, Puebla City, Cholula is one of the most colorful towns in Mexico. Its iconic yellow and while Iglesia de Nuestra Señora de los Remedios (Church of Our Lady of Remedies) is just one of the brightly-colored things to see in Cholula.
Source: Youtube