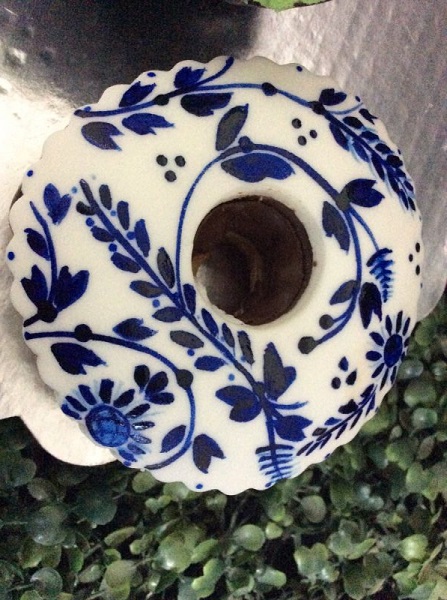 MEXICO, (January 14, 2022).- In the year 2020, the United Nations Organization for Education, Science, and Culture (UNESCO), declared the Talavera of Puebla and Tlaxcala Intangible Cultural Heritage; even before, pottery has been recognized as a craft from Puebla that perfectly combines the colors blue and white.
Talavera is a form of art developed since the sixteenth century, during the viceroyalty, which integrated ceramic techniques from China, Italy, and Spain, but with a predominant indigenous design that, together with its elaboration by hand, prevail in the many ceramic workshops of Puebla.
If you visit Puebla you will surely want to take a nice souvenir, for you and for those who have not had the opportunity to accompany you, such as a piece of Talavera, but it could probably turn out to be a little bit too expensive.
So, Finca Santa Veracruz Sonata offers you an option that it's affordable, that you can admire and you can taste too.
Uniquely styled plates, cups, and vases have found competition in the perfect circle of donuts offered by Finca Santa Veracruz Sonata, where they brought the ceramic design to gastronomy.
These one-of-a-kind doughnuts have been well received by diners and collectors, a situation that confronts us with the difficult decision to eat or not to eat such beautiful donuts.
How to undo such a precious creation? Well, that's how it is with a pull, alright, with a bite that does not offend the valuable culture of Puebla that has now found a respectful tribute through the printer technique, which consists of making edible prints on different types of food.
For now, this is just a pilot project of the cafeteria in its Cholula branch, where only 50 Talavera donuts are printed per day and only from Thursday to Sunday, so if you want to have one in your hands you must arrive very early, as well as one of its 70 drinks decorated in the same style.
Talavera donuts
Where: Cafeteria Finca Santa Veracruz, Sonata. Paseo Sinfonía Avenue #4, Symphony Square, Sonata District, Puebla.
When: Monday to Saturday from 8 a.m. to 10 p.m., Sundays from 9 a.m. to 8 p.m.
How much are these doughnuts? $25 pesos each
Source: MX City