The Mexican Commission for Aid to Refugees (Comar) has received requests from 36 thousand 454 people in the first 11 months of 2020
CDMX, Mexico. 
The Mexican government is preparing to receive more refugees in the face of the crisis caused by the pandemic, Alejandro Encinas, undersecretary of Human Rights, Population and Migration of the Ministry of the Interior (Segob) said Tuesday.
"Mexico has to be prepared to receive people of different nationalities who will join the country, and therefore its economy, society, and culture," Encinas said at the event "Attention to Refugees in the Framework of the Pandemic."
The Mexican Commission for Aid to Refugees (Comar) has received requests from 36 thousand 454 people in the first 11 months of 2020.
This is an increase close to 38% compared to the same period in 2018, although it is a decrease of around 60% compared to 2019 when Mexico received a record 67,253 applications.
Honduras leads the requests registered by the Comar in 2020 with 13,404 people, followed by Haiti with 5,314, Cuba with 4,893, El Salvador with 3,629, and Venezuela with 3,119.
The rest are from other Latin American countries, such as Guatemala, Chile, Nicaragua, Brazil, and other unspecified nations. Despite the pandemic, Encinas asserted that the Government declared the registration of refugees as an essential activity to avoid its interruption.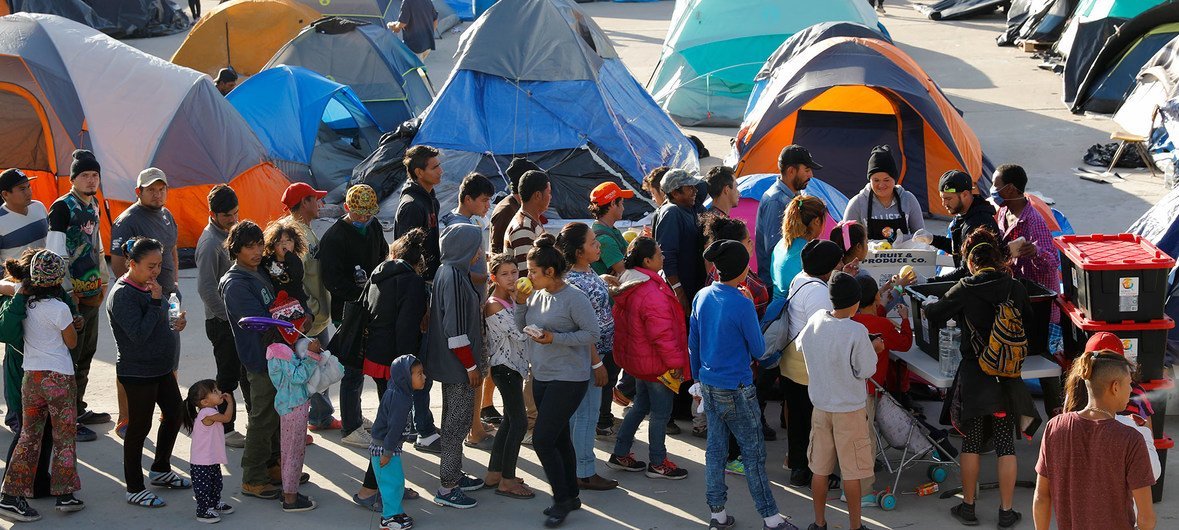 In this period, he shared, 19,263 people have been registered and 18,883 cases have been resolved.
Against this background, the Segob undersecretary affirmed that Mexico will create a "new paradigm" in the matter of migration and refuge for the full exercise of human rights.
"We have a great reception, in the national territory we have about a million people of other nationalities living in our country, which is a minimum percentage if we compare it with migratory flows in Europe," he said.
In the event, on the eve of Human Rights Day that is commemorated on December 10, the head of the Comar, Andrés Ramírez, and the representative in Mexico of the UN Agency for Refugees (Acnur), Mark Manly.
The representative of the United Nations emphasized that the right to seek and receive asylum is essential in the current context.
"We are talking about something tangible and that opens the door to the exercise of other human rights, it implies that the person who has been fleeing a situation of war, generalized violence or serious violations of their human rights must have the possibility of entering another country" , said Manly.
Despite the official discourse, civil organizations published a report in October in which they denounced the detention of more than 50,000 migrants and the death of at least 33 of them in Mexican territory during the pandemic.
Source: udgtv.com